Famous Inspirational Quotes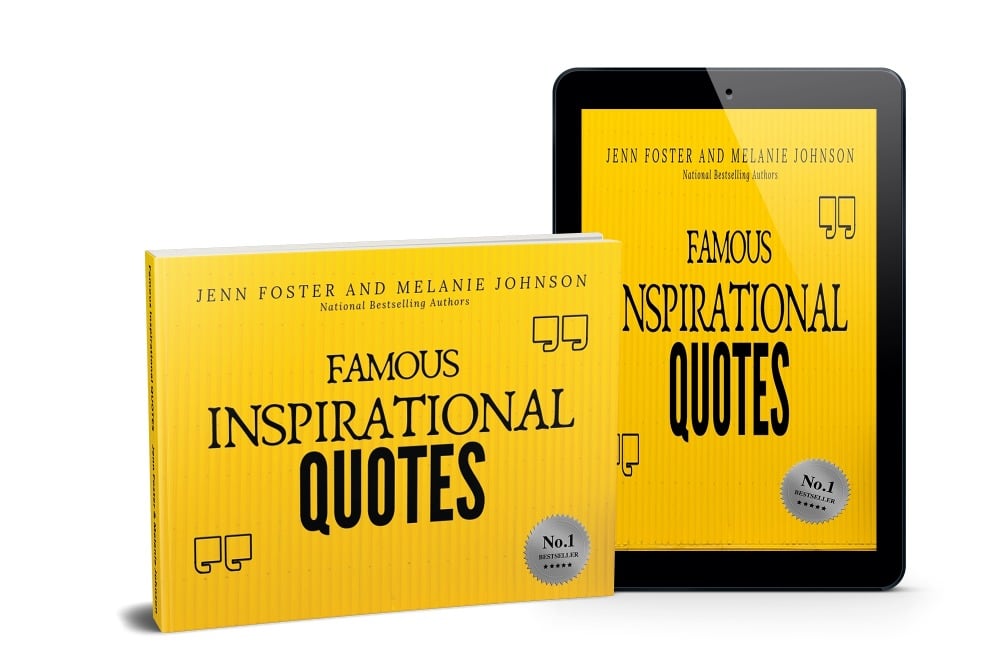 Famous Inspirational Quotes: Over 100 Motivational Quotes for Life Positivity
amous Inspirational Quotes: Ideal for prepping speeches, letters or just for empowering you to live life. The Perfect Graduation, Birthday Gift, Mother's day gift, or Father's day gift.
Over 100 Of The Greatest Quotes By Great Leaders Like:
Athletes: Venus Williams, Emmitt Smith, Babe Ruth
Authors: Dr. Seuss, C.S. Lewis, Charles Dickens
Business: Leaders: Steve Jobs, Walt Disney, Ted Turner
Civil Rights: Activist: Nelson Mandela, Dr. Martin Luther King
Motivational Speakers: Tony Robbins, Zig Ziglar, Brian Tracy
Musicians, Artist, Philosophers, Politicians, and More…

These quotes have stood the test of time and each can be used to motivate, bring happiness, success, a positive mindset, encouragement, and sheer awesomeness.
Tags: Positive quotes, uplifting quotes, short inspirational quotes, famous quotes about life, inspirational sayings, encouraging quotes, inspirational messages, daily inspirational quotes, motivational sayings, inspirational quotes, great quotes, motivational quotes, inspirational quotes about life, motivational thoughts, inspirational quotes about love, sad quotes, good quotes, famous quotes, daily quotes, meaningful quotes, motivational words, cute quotes, short quotes, best quotes, motivational messages, quote of the day, quotable quotes, quotation, motivational quotes to get the blood moving, quotes box, quotes every man should know, quotes growth, quotes happiness, quotes and sayings, quotations history, quotes book, quotes life-changing, quotes magnets, quotes quips and words, sentiments, life-changing quotes.