Goals Daily Planner by Elite Journals Hits #1 Bestseller on Amazon
Elite Online Publishing Launched a New Bestselling Book for Elite Journals.
Elite Journals introduced the new book "Goals Daily Planner: High Performance Time Management Undated Planner | Calendar, Gratitude & Goals Journal | Increase Productivity | Undated Monthly Weekly Day Planner | Keep Track of Daily Progress" which climbed quickly up the charts to be a #1 Bestseller on Amazon.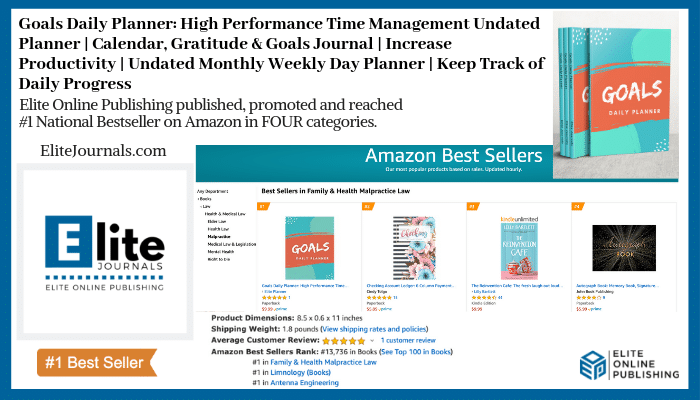 September 6, 2019 9:00 AM Mountain Standard Time
Salt Lake City, UT, Elite Online Publishing, today announced it's newest bestselling book, published under for Elite Journals. The book, "Goals Daily Planner" quickly climbed the charts to become a number one bestseller on the day of its release, September 5, 2019.

The book reached #1 Bestseller on Amazon in FOUR categories and hit Five categories on the #1 Hot New Release List.
About the Book –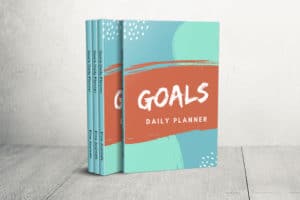 Goals Daily Planner: A planner that ensures success and greatness with 10 FREE eBooks on money and marketing! Monthly Calendar includes monthly goals and organizers. Weekly Calendar includes task organization, goal tracker, and habit organizer to Keep Track of Your Daily Progress and Goals.
10 Free eBooks Included: You'll receive 10 FREE eBooks (look for the link inside the book). NY Times Bestselling Author Loral Langemeier, Millionaire Maker, and #1 Amazon Bestselling Authors Mike Koenigs, Money Phone, Joshua Evans, Enthusiastic You, Melisa Hall, Declare Your Dreams, Doug Grady, The Ripple Effect, Warner Roberts, Life is an Adventure, Jessica Leigh, The Modern Classic Woman, Cory Jenkins, I Love Myself So…, Melanie Johnson & Jenn Foster, How to Write Your Story of Accomplishment and Personal Success, Jenn Foster & Everett O'Keefe, Books to Bucks, and 10 FREE video mini-courses from those authors. Multiply your productivity, prosperity, and positive attitude 10X.
Customized Strategies to Achieve Greatness: Use these proven techniques that we learned from studying with Grant Cardone, Tony Robbins, Jim Rohn, Tai Lopez, Shawn Achor, and Tim Ferris. To improve your productivity, sales, daily greatness, and happiness, the Elite Daily Planner is the ONLY choice in undated planners and personal organizers! Get more done, make more progress daily, and feel better every day! This goal getter journal and planner includes over 60 inspiring quotes!
Get Organized: With Yearly, Monthly, Weekly, Daily Goals, and Project sections each week, you can get organized and prioritize your life in WRITING! The Elite Daily Planner helps you define your short and long-term goals and create a step-by-step game plan to reach them. The Elite Daily Planner system will help you easily achieve work/life balance and stay on track with your goals and productivity. This is a Daily greatness training journal for your mind and body. This daily devotion planner is for you.
Hit Your Goals: Research shows by writing your goals and action items each week you will accomplish more! The Elite Daily Planner can help stop procrastination and keep you accountable! Planners and organizers for women and men are the best way to achieve greatness. Imagine hitting all your GOALS! The Elite Daily Planner will help you get there FAST!
Daily Structure for Success: The Elite Daily Planner system is so amazing that we are sure you will love it! Keep track of your growth, and become your best self. Your productivity is our top priority.
If you love this as much as we think you will leave us a review. Find more of our planners and journals on Amazon by searching Elite Planner or Elite Journal.
Click Here to buy the book on Amazon
Click Here to Watch the Video Trailer
About Elite Journals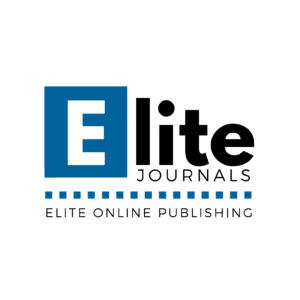 With a Journal you give yourself permission to write yourself into history. Elite Journals & Notebooks are designed with you in mind. These journals and notebook are perfect for writing your memories and ideas daily. Great for storytellers and note takers. The perfect notebooks to write memories or jot down daily notes. Elite Planners are designed for daily success. Treat yourself to the best and reap the rewards.
Elite Journals have a variety of Planners, Journals, Notebooks, Sketchbooks, Prayer Journals, Happy Journals, Fitness Journals, Recipe Books, Address Books, Bucket List Journals and Guestbooks.
The Guestbooks include Memorial Guest Books, Wedding Guest Books, Bridal Shower Guest Books, Baby Shower Guest Books, Airbnb Guest Books, Hotel & VRBO Guest Books and more.
About Elite Online Publishing
This book was published by Elite Online Publishing, the brand building publisher – write, sell, & market your book online. Elite Online Publishing helps busy entrepreneurs, business leaders, and professionals create, publish, and market their book, to build their business and brand. They are passionate about future authors sharing their stories, knowledge, and expertise to help others. Educate, inspire and motivate others by telling your story.
Learn More at:
Follow Elite
Facebook.com/elitejournals
Instagram.com/eliteonlinepublishing