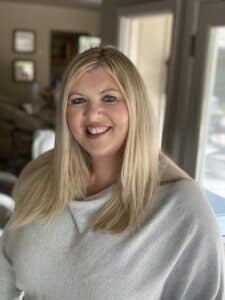 As a bestselling author, speaker, and entrepreneur, I have written and co-authored over 20 books in various genres, including marketing, personal development, and children's literature. Despite my achievements, I have struggled with self-doubt and fear throughout my journey.
There are times when I worry that people will discover I am not as skilled or talented as they think. I have also experienced a fear of failure, which can be paralyzing and prevent me from taking risks or pursuing new opportunities.
However, I have learned to push past these fears and doubts and take action toward my goals. I know that success requires taking risks and being willing to face failure along the way. By embracing these challenges and learning from my mistakes, I have been able to grow as an author and entrepreneur.
I believe that sharing my struggles with self-doubt and fear can be helpful to others who may be experiencing similar obstacles. I encourage people to take action toward their goals, even when fear and self-doubt are present. By taking small steps and building momentum, we can overcome our fears and achieve success in our personal and professional lives.
This Year I attended The Tony Robbins "Unleash the Power Within" Online Event. It is an immersive and transformative experience that can help individuals unleash their full potential and achieve their goals. Now I'm writing a new book that I'll need to be vulnerable in writing. It will be my journey and story behind how and why I started a publishing company. I've written so many books now, but this one will be the most significant.
At the Unleash the Power Within event, I experienced powerful exercises and tools that helped me break through my limiting beliefs and negative thought patterns that were holding me back.
If you're experiencing fear and uncertainty in your personal or professional life, the "Unleash the Power Within" event can provide you with the tools and strategies to overcome these obstacles. By learning how to manage stress and adversity, you can become more resilient and better equipped to handle the challenges that come your way. This event is especially beneficial if you're going through a transition or uncertainty in your life, such as a career change or personal loss.
I recommend this event to everyone who needs a boost in their life. Visit Tonyrobbins.com today