Are you looking for a new way to bond with your child and inspire them to explore the wonderful world of the animal kingdom? Look no further than Jenny Schreiber, author of the newly released 'Animal Fact Book Series'. Her charming books are about incredible animals who have extraordinary illustrations that will thoroughly charm both children and parents alike. Read on to find out why Jenny Schreiber has brought something special to the world of children's books!
Jenny's first book was illustrated by Klarice Southwick, "Sparkle the Sun Bear" Kids love bears and in this book, they'll be introduced to Sparkle the sun bear from Asia. Sometimes known as the Honey Bear. Excellent full-color illustrations reveal details all about how sun bears live. Perfect for beginning and young readers. Includes simple text and large, engaging illustrations on every page.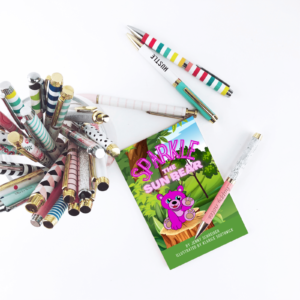 Jenny's second book invites young readers to explore the remarkable world of Freddy the Flamingo – a Water Nymph from sunny Florida! Kids can get up close and personal with this exotic creature through Klarice Southick's beautiful full-color illustrations which bring each page alive. With "Freddy the Flamingo," children will discover why flamingos are so captivating for all ages.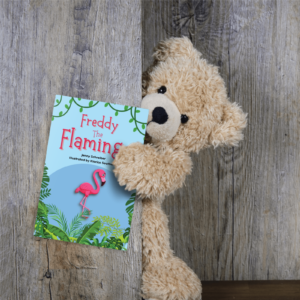 Jenny has been on a creative streak, releasing one new book each month since her debut "Sparkle the Sun Bear". Her third and most ambitious work yet is an illustrated story called "Piper the Polar Bear" – taking readers along as Piper embarks on an epic journey through polar bear-dom! Did you know that these majestic creatures are actually among some of planet Earth's largest bears? Get ready to explore this icy world with Jenny and find out why it deserves your admiration.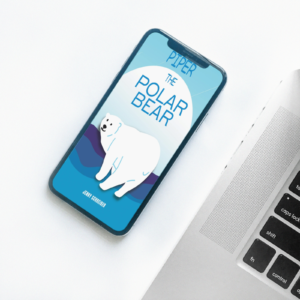 "Chester the Fuzzy Chipmunk" was Jenny's fourth book! Join him in the forest for a one-of-a-kind adventure, packed with lively facts about chipmunks. Perfectly tailored to engage preschoolers through first graders learning how to read, this captivating story is filled with delightful illustrations sure to keep young readers enthralled as Chester sleeps, talks, or chatters away while gathering nuts, seeds, and flower buds.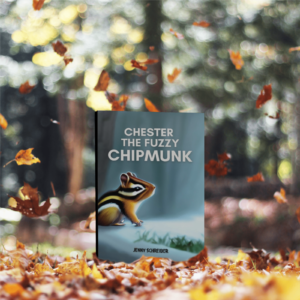 Jenny's fifth book is one that kids won't want to miss! With the adorable Paige – a clever panda bear who loves exploring the bamboo forest, children can follow along as she discovers amazing facts about pandas. From what they eat and where they sleep to how we can use their peace-loving ways to make our own world a better place, this fun reader will help youngsters learn in an engaging way with its vivid illustrations and easy-to-read text. Don't let your little ones be left behind when it comes to discovering more about these cuddly creatures. Get a copy of "Paige the Panda Bear" today!
Jenny's latest book is a wild ride! Join Larry the Frilled-Neck Lizard and your little ones on an unforgettable journey of discovery in Australia. From blending into nature to running around on two legs, kids will love learning about this unique species through captivating graphics and engaging stories. This amazing adventure is sure to spark their curiosity for wildlife – so buckle up 'cause it's gonna be one heckuva fun time with good old matey: Larry!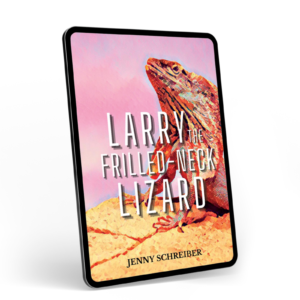 If your kids are interested in the animal kingdom, these books will be a hit! Your little ones can wow their friends with fascinating facts about creatures from around the globe. And you won't have to worry – they'll want to read them again and again. So stock up on some educational fun for everyone by adding these reads to your cart today – everyone wins!
Find out more and buy the books at: https://authorjennfoster.com/jennyschreiber/