Calling all young animal enthusiasts and curious minds! Get ready to embark on exciting adventures through the animal kingdom with the talented author, Jenny Schreiber. We are delighted to announce the release of not one but two captivating children's books that will take young readers on unforgettable journeys of discovery. "Ezara the Elephant" and "Shelby the Shark" are two delightful animal fact books that promise to entertain, educate, and ignite a love for animals in children of all ages.
"Ezara the Elephant: Fun and Fascinating Animal Facts about the Majestic Elephant, Beginner Reader"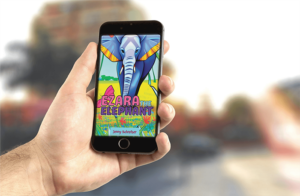 Looking for a fun and educational read for your child? Look no further than "Ezara the Elephant"!
This beginner reader is full of fascinating animal facts about one of the world's most intriguing and majestic creatures. From Ezara's enormous size to the incredible abilities of his trunk, children will be amazed at all the things that make elephants so special. Not only are they super smart and great communicators, but they also play games just like humans do! Did you know that elephants are important for helping forests stay healthy? Over 20 fascinating facts about elephantsVibrant colorful illustrations every child will love.
Beginner Reader for ages 3-8.
With so much to learn about these incredible animals, "Ezara the Elephant" is the perfect addition to any child's animal book collection.
Watch the Video Trailer
"Shelby the Shark: Exploring the Secrets of the Great White Shark, Beginner Reader"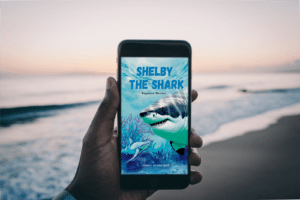 Explore the depths of the ocean and discover Shelby the great white shark. This captivating and educational book is perfect for young adventurers ages 3 to 8.
Filled with incredible facts and vivid illustrations, "Shelby the Shark" teaches children about the appearance, behavior, and unique adaptations of these magnificent creatures. Kids will love learning about great white sharks and nature. With simple and engaging language, young readers will learn about the shark's incredible swimming skills, sharp teeth used for catching prey, and special sense of smell that allows them to find food in the vast ocean.
Through captivating storytelling and beautiful illustrations, children will also discover the vital role that great white sharks play in maintaining the balance of marine life and the importance of preserving these awe-inspiring creatures.
Encourage young learners to ask questions and engage with the material with this fact-filled book that is an ideal addition to any home, school, or library collection.
Watch the video trailer
Jenny Schreiber: An Author Passionate About Animals and Education:
Jenny Schreiber, a renowned children's author and advocate for education, she has dedicated her children's author career to captivating young minds through her animal fact children's book series. With a perfect blend of fun facts, and a deep passion for animals, Jenny brings these lovable animals to life, with educational tidbits about the different species and their habitats. By seamlessly blending fun and knowledge, Jenny ignites a sense of wonder and curiosity in her readers, encouraging them to explore and respect the natural world.
The Power of Children's Books in Education:
Children's literature plays a vital role in shaping young minds and fostering a love for reading, learning, and the world around us. "Ezara the Elephant" and "Shelby the Shark" stand as shining examples of how captivating illustrations and fun animal facts can spark curiosity and teach children about animals and nature. Jenny Schreiber has a love for animals and nature.
With "Ezara the Elephant" and "Shelby the Shark," Jenny Schreiber delivers two enchanting books that will captivate children and leave a lasting impact on their understanding of the animal kingdom. Through engaging illustrations, Jenny invites young readers to embark on thrilling adventures while simultaneously imparting valuable knowledge about elephants, sharks, and the importance of our ecosystem.
These delightful books are a joy to read and a valuable tool for parents, teachers, and caregivers looking to inspire children to explore the natural world and develop a deep appreciation for all creatures, big and small. So, grab a copy of "Ezara the Elephant" and "Shelby the Shark" and join Jenny Schreiber on these fascinating animal fact books today! Both books are available in ebook, paperback, and hardback.
Visit our Bookshop to buy the books today.